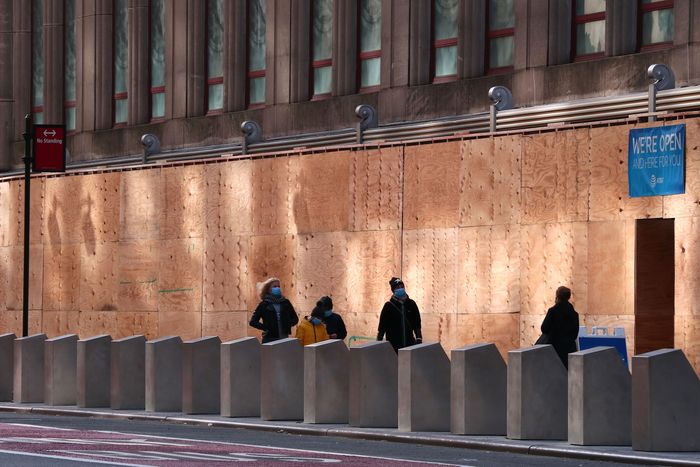 The Empire State Building boards up for Election Day.
Photo: Gary Hershorn/Getty Images
As America holds its breath for the results of this election, business owners have put up plywood for the second time in half a year, fearing a return of the mass protests and looting from this past summer. (Even Donald Trump's Hollywood Walk of Fame star is covered up.) With the current president doing all he can to delegitimize the results if they do not favor him, and with various legal strategies reportedly afoot to declare victory before the votes are fully tallied while simultaneously claiming that his opponent cheated, the nation is on edge. The NYPD has already prepared for a kind of low-grade martial law if things start to get out of hand. That seems unprecedented.
…